Here we go.
My very first ever blog post.
First of all, let me say a massive hello and welcome to Charshine and Showers. My name is Charlotte if you didn't already know and I'm so excited you have you here!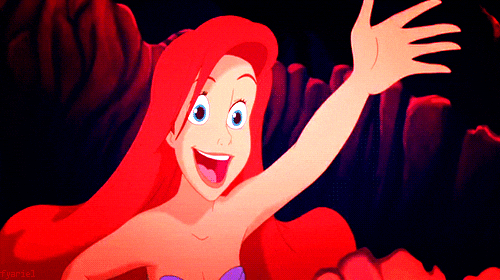 I've been putting off writing this for weeks purely based on the fact that I wasn't entirely sure what to say (I don't think I can even come up with 50 interesting facts about me!). So let me start my blog by having a little chat with whoever has stumbled across my little space.
I thought a pretty good topic for my first post would be new beginnings. These past few months have been full of new (and incredibly scary) beginnings.
This year I moved out and went to University. I left home, and left my pets and my family, and everything that was comfortable and safe to move to a new town and country. As much as I'd love to be able to say that I breezed over all of this like the strong, fearless woman I like to believe I am, this just hasn't been the case.
University is hard. Far more harder than I imagined it would ever be; i'm not just talking about the workload.
Homesickness is a real thing – far too many nights have been spent crying into a hot chocolate whilst wishing I was at home. I miss the things I never thought I'd miss: the crazy conversations at the dinner table, trying to watch the TV whilst being interrupted every 5 minutes, routinely having to drag myself off of the sofa to make my mum a cup of tea. I even miss having to clean the cat litter, and that is something that I NEVER thought I would say.
In terms of my course, I feel like Jonah Hill can express my thoughts better than i ever can…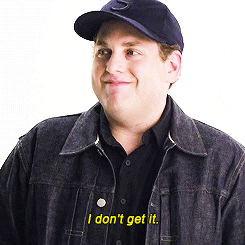 This new beginning has been overwhelming. But it's also been exciting; in the few weeks I've been here I've seen myself grow more than I ever thought I would. Five weeks in is enough time for me to now know that I can definitely survive by myself  (with the help of a few frantic messages to my mum on how to work the oven)
I've also made friends that I never thought I'd make; amazing and wonderful people who I can completely be myself around and who are some of the most supportive and loving people I know. Who'd have guessed people could become best friends so quickly.
The past few months have been tough. And scary. And exciting. Change always is. But I know that eventually I'll get the hang of this whole 'adult' thing. There might be a few storms and showers along the way, but there'll be a lot sunshine as well.
So as one new beginning starts, it seems to me a great chance to begin another; and that's where this blog comes in. For years, blogging and YouTube has been something I've always wanted to do, but just never felt brave enough to start. Putting myself out there and not knowing whether people will like me or care about what I have to say is, for me, a really nerve wracking thing. But seeing as I'm conquering my everyday fears (such as cooking without poisoning myself and not shrinking my washing) I might as well conquer another and start up the blog that I've always wanted too.
If at least one person reads this and decides they kind of like my ramblings then that is just an amazing achievement in itself. If that one person happens to be someone other than my mother then I'll be even more amazed, haha! (Hey mum, I know you're reading this!)
More posts are coming very very soon, including Primark hauls, top beauty buys, and October favorites, so stay tuned!
Love, Charlotte xoxo