Aloha,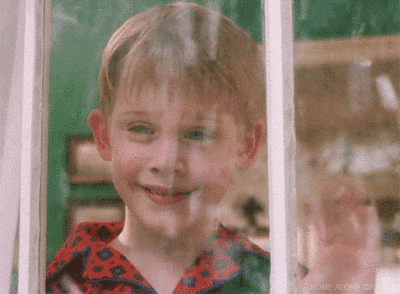 First of all let me start by saying I hope everyone has had an amazing Christmas/New Year with their friends and family – I can't get over how fast the festive period has flown by. It's currently the 4th of January, so I've had just about enough time now to sit around and be glum about the fact that Christmas is another 12 months away (who doesn't love the most wonderful time of the year) and I'm now ready to stare 2017 in the face and go for whatever this year brings.
I'm never really one for New Years Resolutions… mainly because I never really keep them. But seeing as we're all almost a week into 2017 I feel like I've had the time to sit down and think about what I really want for myself in 2017. I thought that by sharing 5 of my goals and wishes for this year on here it might be a little reminder to me to keep on going, but also lets me look back on this post this time next year and have a lil' reminisce over what will (hopefully be) a fabulous year.
1. Keep Fit (or at least try…)
Anyone who knows me knows I am the worst person ever when it comes to keeping fit, the thought of exercise makes me shudder and want to curl up in my bed with a chocolate bar. Previous years my resolution has always been 'EXERCISE REGULARLY AND BECOME ONE OF THOSE GIRLS WHO GOES TO THE GYM EVERY NIGHT AND TAKES AMAZING GYM SELFIES', and never once has that ever even lasted a week. So this year I want to try a different approach by just keeping fit. Just looking after myself is something I really think I'll benefit from, so armed with my water bottle and my new FitBit, I think i might just have this one in the (gym)bag 😉
2. Be more positive!
Being positive is something I just suck at; I always notice the massive black rain clouds hanging over something before I notice the sunrays peeking out. This year, positivity is a big thing for me and something I've already really reaaallllly been working hard on (my kitten stole my last digestive? Sharing is caring). For every bad thing I think has happened, I want to try to find a positive in it, even if it's only a tiny positive. Negativity is something that I feel isn't needed in my life when I'm so lucky and loved, so fingers crossed I can keep seeing the year as half full rather than half empty!
3. Enjoy Uni
In case you didn't already know, I'm currently in my first year at Uni… and it's not quite what I thought it would be. Living in a different country to my family is way way way more harder than I imagined. This year, I want to learn to love Uni; I have great friends and Brighton is such an amazing place that I really want to take advantage of living in. It's okay to love being at home, but this year I want to love being at University too.
4. BLOG!
2017 is going to be the year I really try to make a start on Charshine and Showers; I have so many ideas for posts that I can't wait to do, and I'm determined to get the confidence to actually go ahead and actually do it! Hopefully this time next year i'll be able to look back on my blog and feel proud at what I've done! If anyone has any ideas of blog posts they'd like to see then let me know!
5. Just. Be. Happy.
2016 was a hell of a year. There were a lot of people that I said goodbye too, and a lot of people who ended up out of my life (perhaps for the better). This year all I really want is to be happy – I know, I know, it's a huge cliche but I think it's so important in life. I want to do things I love and be in places that I love with the people that I love. I want to put myself first and not feel like I have to compromise how I feel just to make others feel better. Being happy is a must this year.
Let me know if you have any goals and wishes for this year, as well as any tips on how to stick to them!
Thanks for reading and see you all soon,
Love, Charlotte xoxo